PRODUCTS:
We surely enjoy using our colorful flower designs on a variety of products! So, how do we do it?
The creation of one-of-a-kind items for sale here in our shop or at local craft sales involves using many different techniques. One favorite technique is the decoupage of our flower designs on wood or glass followed by decorative painting such as for our birdhouses or clocks. These decoupaged products are carefully handcrafted to enjoy in your home and are protected by a UV-resistant acrylic glaze. Note that for long-lasting color vibrancy, we do not recommend using our products outdoors. Decorative glass items may be carefully handwashed.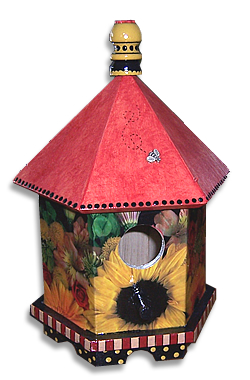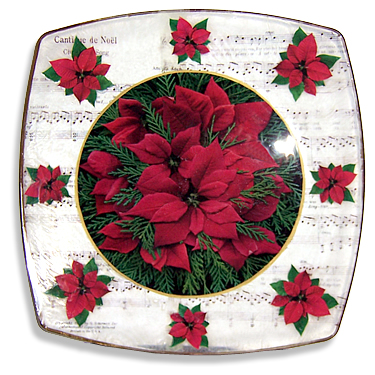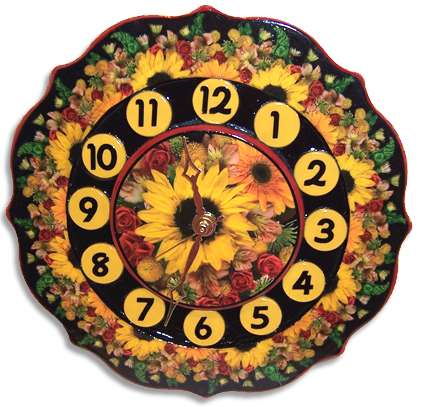 We also print our designs on fabric, then quilt or add ribbons, beads, or other embellishments to create pillows or liners for baskets. Washing by hand or gentle machine washing with a mild detergent is recommended for these.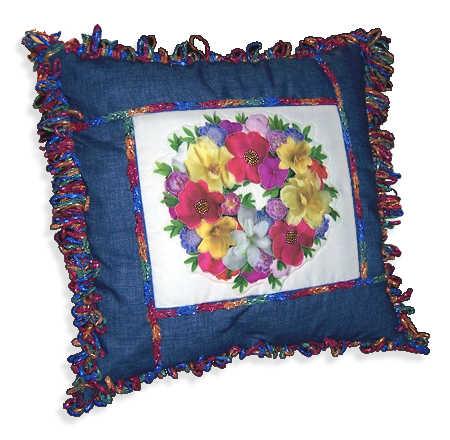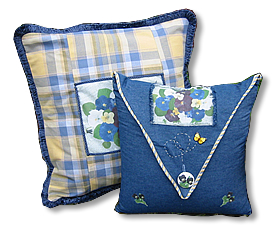 Reproducing our designs on paper products such as for cards, invitations, or calendars is always fun. We add borders, interesting backgrounds, or other graphical elements to our flower designs and, thus, can change the "feeling" from beautifully elegant to full-on spiced-up! Many of our paper products can be purchased through our sister site on Zazzle. You can buy cards in bulk discounts of a single card design or multiple card designs there.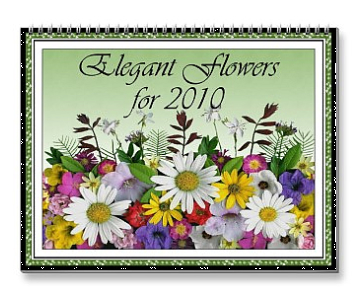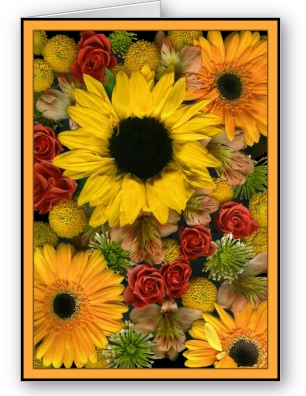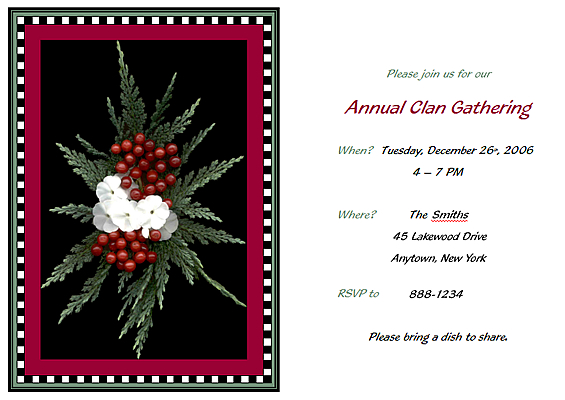 And finally, the various techniques of preserving fresh flowers and foliage through pressing or drying have always been interesting to us. The bright colors of fresh materials mellow after processing, and we prefer to embrace the softer, more natural look without resorting to dyes and sprays. We make wreaths, cards, bookmarks, memorials, and portraits using dried flowers and foliage. Note that some of these products do not ship well so those are made on an as requested basis. If you have flowers that you want to preserve as a memento of a special occasion, please contact us ahead of time so that we may discuss your needs. Any products with pressed or dried material should be kept out of direct heat or light to prolong their life.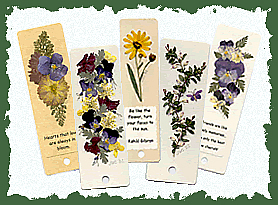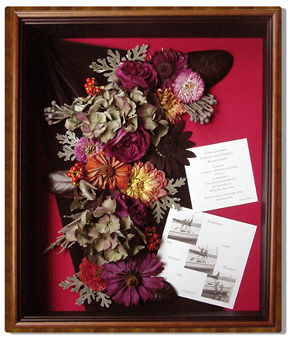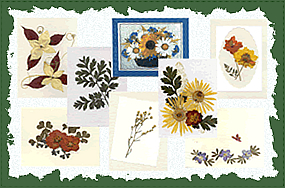 Visit our Shop here, or use the Shop Online link at the top of the page to browse the products in our online catalog. You can also find more of our products on our sister site at Zazzle. Please feel free to contact us by email or mail (here or see the Contact Us link at the top of the page). We would love to hear from you!